Notice!! The contents of this article are still being researched, prepare for a massive change, if any.
Allan Kurogami is one main protagonists of Beyblade Lego Power Strike in the Beyblade Lego Power series. He owns and battles with his partner, Shield Awestriker.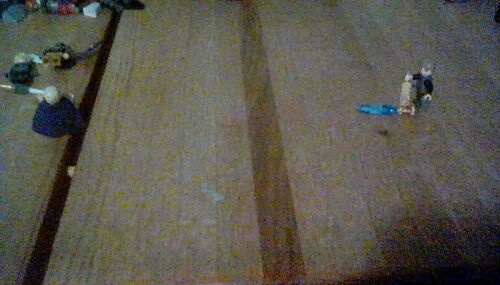 Appearance
Allan is a tall, fair skinned man with medium blonde hair and redish back eyes. His attire consists of a tan sweatshirt with light brown borders on the sleeves and a symbol, a white vest, a white belt with light brown studs and buckle with a silver border, and tan cackys with a pair of light brown shoes.
Personality
During his time in the Wonder League, Allan appeared kind and self-reliant. He is shown to be calm, and yet seems to possess an evil presence radiating from him and his Bey, Shield Awestriker.
Beyblades
Special Moves
Battles
Relationships
Allan's closest friend.

Allan's second closest friend.

(When they were younger)
References